Bodywork
Annie is an eclectic massage therapist and bodyworker, with roots in Swedish, lomi lomi, and deep tissue.
Annie's massages are very energetically based, incorporating shiatsu, reflexology, Reiki, craniosacral and polarity therapies, aromatherapy, crystals, smudging, and other healing tools (see "Services" for a description of terms and services). Other specialized bodywork services include pre-natal and baby massage (of course, children welcome), hot stone and moxa treatments, and lymphatic drain. Annie works deeply with each individual to help clear, calm, and rebalance using whatever tools and techniques are appropriate and beneficial for that person uniquely.
A typical session:
Since Annie is an eclectic body and energy worker, most sessions consist of a fusion of various modalities and tools, although individualized services can be requested. A typical session begins with smudging person and space with sage or comparable herb(s), and will incorporate energy healing, and various massage techniques, including deep tissue. Heat is often utilized in the form of herbal heat packs (or hot stones if requested), and a session is usually concluded with a crystal healing layout. Aromatherapy is utilized in diffusers, massage oils, and spritzers, as well as light therapy in the room. Sessions are tailored to the healing of each individual, so requests of clients are welcome and honored. 
Sessions and rates:
The preferred timeframe for a session is 90-120 minutes, although 60-minute sessions are available. Certain sessions can and may be shorter or even much longer, depending. Bodywork is generally $60 per hour (discounted for longer sessions, add $25 for house calls), but please refer to "Rates" section for a complete list of prices. Sliding scale rates and gift certificates are available, as well as potential barter.
To schedule a session:
Annie is available for house calls in and around the Arcata area, but if you are fortunate enough to be her pre-existing friend and receive a healing session at her house, a pre- and/or post-session sauna is available.


Please call Fiery Fingers to schedule a bodywork session 707.826~7879.
*If possible, please fill out client form in advance, or arrive 15 minutes early to do so.
Special massage oils and magic drinking water: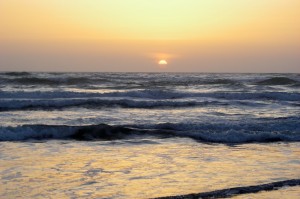 Annie makes many of her own massage oils (see "Herbalism" section), growing and wildcrafting fresh medicinal herbs, and infusing them into different varieties of organic oils, each containing its own individualized properties intended for specific types of healing. She infuses each oil in direct sunlight to convert it to vitamin D first, then incorporates aromatherapy using high quality essential oils, including doTerra. Her last step includes the addition of extra healing vibrations to the oil, using crystals and flower essences. This "programs" the oil with divine information and intention, for optimal healing on many levels.  Her drinking water also contains special healing magic as it is vibrationalized homeopathically and intentionally, as well (see again "Herbalism" section). Recharge during and after a session.